Weekend Getaway? Escape to these Magical Hiking Hot Spots
'Work-life balance' sounds perfect and doable on the weekends. But come weekdays, you find yourself stuck to a desk, forcing yourself to make time for anything other than a nap.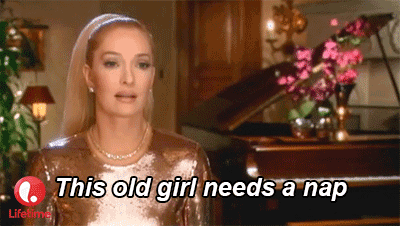 Staying on top of work, relationships, fitness and health — look at you being a superhuman, every day! But to keep going, you need to pause and reboot. What better way to do that than to take a relaxing yet challenging trip to the mountains?
India is a treasure trove of beautiful hill stations. As Friday approaches, plan your next mini-vacation, to one of these lovely trails:
Hemkund and Valley of Flowers, Uttarakhand
Don't settle for a monochromatic existence, and hike up to Uttarakhand's Valley of Flowers. The sprawling yellows, blues and lavenders of over 80 flower species paint pictures akin to a sky full of colourful stars. With the tranquil Pushpavati River flowing along, this trek is easy and beautiful. If you want a bit of a challenge, trek up to Gurudwara Hemkund Sahib. The view of the pristine lake and the gurudwara's yummy langar, are sure to rejuvenate you.
Best time to visit: July, August and early September
Deoriatal Chandrashila Snow Trek, Uttarakhand
During spring, the Deoriatal forest bursts into splashes of pink as rhododendrons bloom. Keep your binoculars ready because you'll spot several pretty birds. The terrain gets slightly tougher as you approach Chandrashila peak, but what you witness after is so worth it. From the summit, you can see all of Eastern and Western Uttarakhand's highest mountains. Talk about feeling like you're on top of the world, eh?
Best time to visit: March-May, September- December
The Grand Indrahar Pass, Himachal Pradesh
Credits:

Ek Ramta Jogi

/ @thehimalayan_soul
This trek is full of picturesque views of green pastures and dense forests. Add to this a slice of history, as you get to walk on the ancient Gaddi Shepherds trail. The trek starts at Dharamshala and offers views of Triund, a popular choice to set camp. You also get to lets you experience the Dhauladhar range and Pir Panjal Mountains. Fair warning, once you go here, you may not want to come back!
Best time to visit: Between May and October
David Scott Trail, Meghalaya
If you haven't experienced north-east India, the David Scott Trail can be an excellent starting point. Enveloped in the scenic mountains of Shillong, this trek has an easy-moderate difficulty level, and won't take up more than a day of your time. Named after a British Raj official from colonial India, the trail now serves gorgeous views. You'll also come upon the refreshing Umiam river as you move along. If you have more time, you can set camp to really take it all in!
Best time to visit: October and November
Singalila Ridge Trail, Darjeeling, West Bengal
Full of adventure and fun, this is one of Darjeeling's most popular treks. You'll get to see the ever-so-resilient Mt. Kanchenjunga and Mt. Everest too! If that isn't enticing enough, there's a lot more to do. Pay a visit to the Singalila National Park for an introduction to wildlife, bike in the mountains or take a ride on a toy train! Looking for some local flavour? Some travel agencies offer momo-making lessons with local families.
Best time to visit: March-May, September-December
Tikona Fort, Maharashtra
Calling all Mumbai and Pune residents! Not us, the mountains are calling you. Take a day or two away from your fast-paced lives, into the luscious pockets of Tikona Fort. Also known as Vitandgad, this is a triangular mountain fort which offers stunning views of other forts and Pawna Lake. In just about a day, you can also visit the waterfalls near Pawna Lake. Short and super sweet, indeed!
Best time to visit: June-September
Araku Valley Trek, Andhra Pradesh
Credits:

Araku Valley

/ @beautifularaku
Nestled between Visakhapatnam and Hyderabad, Araku Valley is Andhra Pradesh's very own paradise. Many flock to the vast expanses of the valley, challenging themselves to a moderately difficult trek or just unwinding amongst nature. Highlights of the area include the Bora Caves and multiple waterfalls such as Katiki, Ananthagiri and Chaparai. It's accessible, convenient and oh-so-pretty. What are you waiting for?
Best time to visit: October-March
Anamalai Tiger Reserve Nature Trail, Tamil Nadu
Credits: Nachappa Aramanamada / @nachappaaramanamadaphotography
What is a better way to shake the boredom away than an exciting trek in a natural reserve? Feast your eyes on nature's wonders as the Anamalai Tiger Reserve trek is rich in flora and fauna. You never know what you're going to spot, and that makes this trek so much fun!
Best time to visit: May-June, October-February
Wait, before you run off to plan and pack, listen up! A trip to high altitude regions can take a toll on you, physically and emotionally. To stay in your best shape and moods, keep your health in mind. This means always having a bottle of water with you, so dehydration doesn't bring you down. For monotony-breaking bursts of health and flavour, take Akiva Superfoods' ready-to-drink shots.
You should also load up on handy snack-packs that don't take much space and yet, give you all the energy you need. High-protein granola bars, lightly-salted peanuts and seeds like sunflower seeds are perfectly suited for such treks.
Travel healthy, travel safe. Happy journey!
Never Miss a Story!
Get the latest creative news from Akiva about health, tips, and more.